Earlybird Deadline for discounted Registration is October 8, 2017!
Special Youth Track offers great programs such as:
Your Sacred Drum – Your Sacred Voice: Living Your Sacred Life

Self-Discovery and Cultural Awareness through Expressive Arts

Escaping the Web of Video Game Addiction, Bullying, and Rejection

Storytelling and Mask Making

Empowerment and Expression Through Traditional and Contemporary Performing Arts
Adult Tracks include:
Scholarships Available for Washington State:
Click here for scholarship application forms! Scholarship application deadline is October 20, 2017.
Community Health and Wellness Fair
Free health and wellness screenings.

A variety of healthcare organizations and associations on-site to share important health and prevention information.

The Community Health and Wellness Fair is free for all conference attendees and their families.
Click here for information on becoming a Health and Wellness Fair Exhibitor.
Continuing Education Units/Hours
ECPG's training workshops qualify toward the 30 hours of gambling-specific education required by the Washington State and National Problem Gambling Certification Boards for certification. Additionally, ECPG is an Approved Provider of Continuing Education by:
The Association for Addiction Professionals (NAADAC)

National Council on Problem Gambling (NCPG)

Addiction Counselor Certification Board of Oregon (ACCBO)\

American Academy of Healthcare Providers in the Addictive Disorders (AAHCPAD)
All the great learning opportunities and fun take place this year at The Great Wolf Lodge©!
Great Wolf Lodge© is a first-class, full-service, year-round family destination resort. The North Woods-themed Lodge features 398 family suites and 78,000 square feet of indoor entertainment, including Bear Track Landing – Washington's largest indoor waterpark. Other attractions include Elements Spa Salon, Scoops Kids Spa, Oliver's Mining Company, Howl at the Moon Glo Golf, and interactive scavenger hunt game called MagiQuest and more. The Lodge includes a variety of retail shops and dining outlets. Other amenities include unlimited wi-fi and a fitness center.

Help Shape Our RGSTAR Program, Attend A Focus Group!
ECPG is inviting individuals to attend a focus groups designed to test out our new RGSTAR Online Casino Employee Responsible Gaming Training. The more diverse the group the better, so if you are a member of the gaming industry, a treatment provider, or just passionate about problem gambling we want to hear from you!
Focus Groups are being held on the following days and last between 1.5-2 hours. Participation is by appointment only, contact Elizabeth Glavish for more information at eglavish@evergreencpg.org.
Friday, September 29, 2017

Wednesday, October 11, 2017

Monday, November 13, 2017

Monday, November 20, 2017



October 16-17
Yakima, Washington
ECPG staff will be attending and presenting on a variety of topics at the 2017 Washington State COD & Treatment Conference.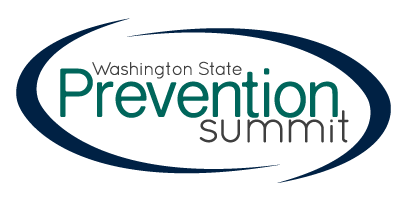 November 7-8, 2017
Yakima, WA
ECPG Staff will be presenting to the youth attending the 2017 Washington State Prevention Summit on the topics of problem gambling and digital addiction.

Partner Profile – The Washington Recovery Alliance
"Be proud of yourself for your accomplishments and help others by inspiring them with your recovery success!"
Help us celebrate Recovery Month by recognizing the great work done by so many individuals, groups, and organizations in Washington who support long-term recovery -- organizations such as the Washington Recovery Alliance.
The Washington Recovery Alliance (WRA) is a grassroots, statewide network of individuals in addiction and mental health recovery, families impacted by behavioral health disorders, and recovery community organizations, driving change in public policy and public understanding.
The WRA serves as a united group to:
Advocate for recovery issues

Convene summits

Promote recovery events
The WRA currently includes members from nine regions in Washington State, representing a vast collection of Washington counties and is always looking to connect with those who are passionate about recovery. If you would like to join the WRA listserv to learn more, please email WRA Executive Director Lauren Davis at lauren@washingtonrecoveryalliance.org.
What does Recovery look like? How can you play a role in supporting long term recovery for members of your community?
Individuals who are "in recovery" know what it means to them and how important it is in their lives. They need no formal definition. Focusing on the four major recovery dimensions of health, home, purpose, and community, the The Substance Abuse and Mental Health Administration (SAMHSA), defines recovery as "A process of change through which individuals improve their health and wellness, live a self-directed life, and strive to reach their full potential."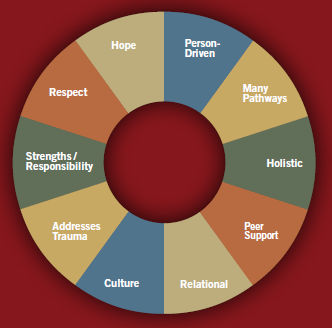 SAVE $40 ON A JOINT NCPG AND ECPG MEMBERSHIP!
Join the National Council on Problem Gambling AND the Evergreen Council on Problem Gambling and SAVE $40!
That's like getting your ECPG membership FREE!
As an ECPG Member, you'll receive member discounted rates on all our Quarterly Trainings and our Annual Conference – all of which offer Continuing Education Units from many association and certification boards, such as:
NAADAC

ACCBO

AAHCPAD

NCPG

WMHCA
​
ECPG Individual Member benefits also include discounts on Certification Training Workshops, a subscription to our Quarterly Newsletter, and a member certificate suitable for display.